TAKE AWAY : All our dishes and drinks !
The flavours of the Thaï restaurant of NEMO33 at your own place ...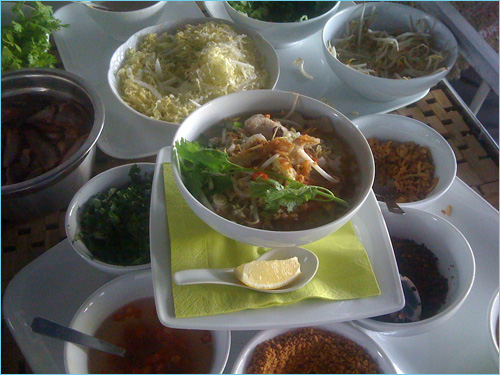 You can order by phone or on-site for your dishes to take away.
We will take your orders by phone :  +32 (0) 2 333 38 30, 7 days / 7, 365 days per year, from 11:00 until 15:00 and from 19:00 until 22:00.  You can pick up your dishes approximately 1/2 hour after (or at your prefered time).
We fill the dishes in plastic or aluminium packages or in your own containers or casseroles.
You will find the menu hereunder.
MENU

RESTO THAILANDAIS NEMO33

Essayez le TAKE AWAY :  Tous nos plats sont à emporter !  Les prix des plats à emporter sont les mêmes qu'indiqués sur notre carte.
Toutes nos boissons sont aussi à emporter !  Dans ce cas, les boissons sont beaucoup moins chères que si elles étaient bues à NEMO33. Ainsi les vins à la bouteille sont vendus avec des réductions de 33%. Profitez-en !