UNDERWATER STAGE in Brussels
The UNDERWATER STAGE that pros like so much !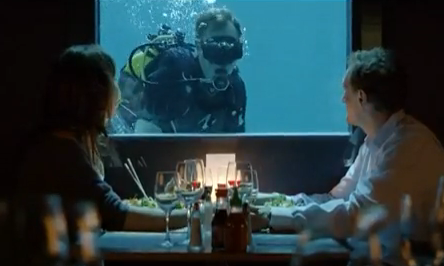 Underwater shooting or filming ? The best stage in the world is in Brussels, Belgium, Europe.
Producers of short and long films
Producers of commercials
Underwater amateur and professional photographers


At NEMO33,
there are no waves, no currents, no clouds, no tides, no rough seas, no boat mechanical problems, no plancton, no rain, wind, cyclone ...
You can shoot, any day of the year, 24h/7, in an extraordinary pure water, with the same weather conditions of... Bora Bora (the best days) !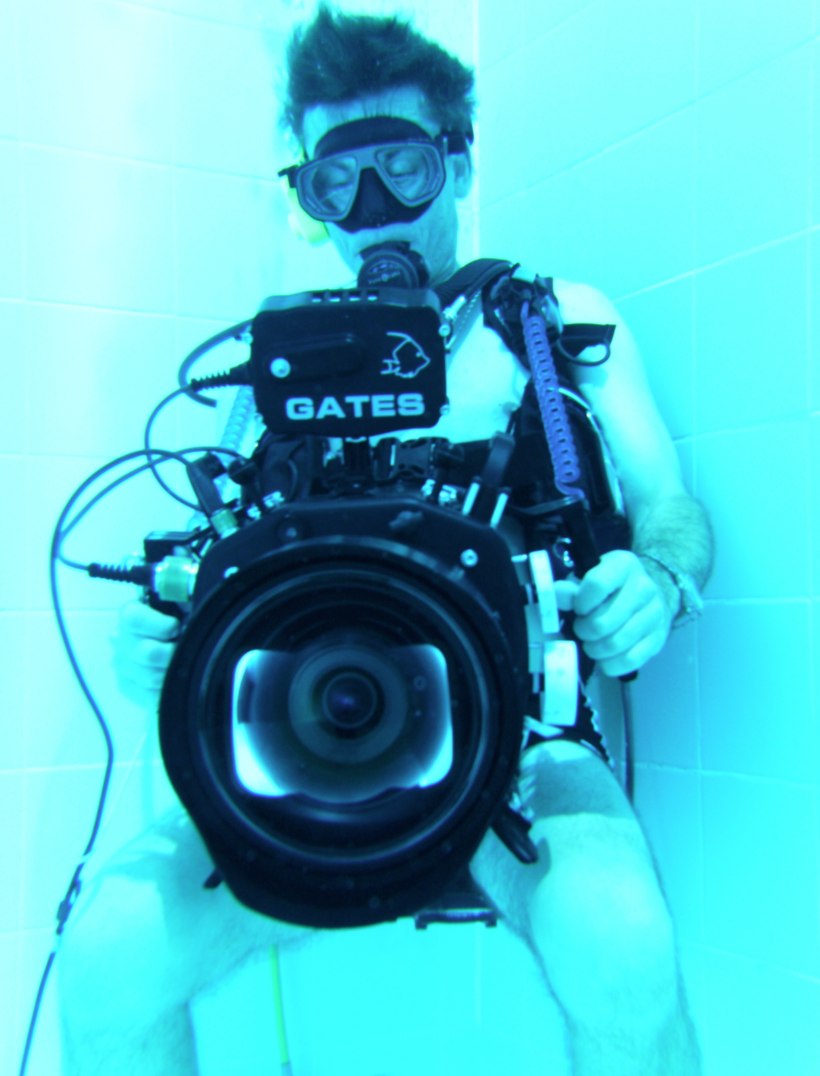 *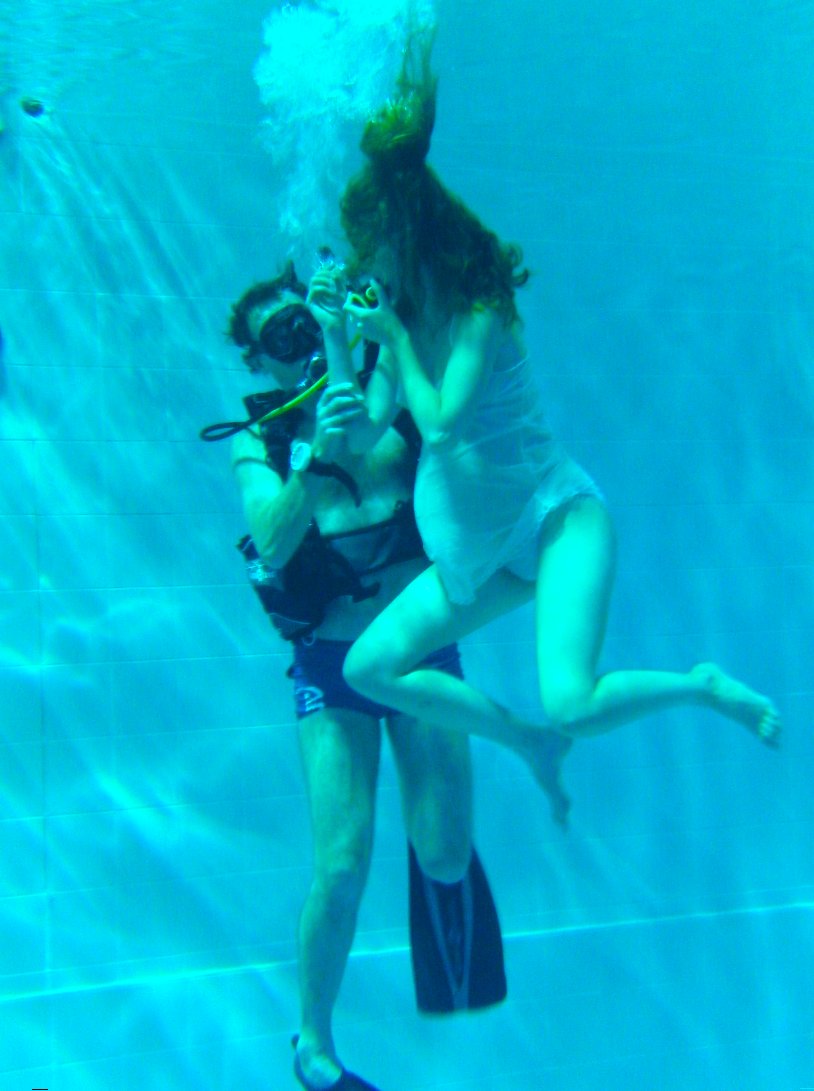 DESCRIPTION of our underwater stage, studio for shooting or filming :
WATER VOLUME :  2.500.000 litres (2.500m3) heated to over 32°C.
WATERBODY :  20m X 16m. Five different depths (1,3m-2,5m-5,0m-10m-33m).
WINDOWS :  14, will allow to film "dry" (without the need of underwater cameras). Indispensable to supervise the work.
WATER :  Source water quality - computarized filtering systems - without the smell of chlore.
EFFICIENCY :  Water temperature above 32°C will allow long stays. Your shooting will be more profitable.
DIVE BELLS :  Three caverns between -7m and -9m with constantly renewed air.
LIGHTING FACILITIES :  Artificial or natural lighting, direct or indirect.
DIVE EQUIPMENTS :  High quality dive equipment available next to the pool + air compressor.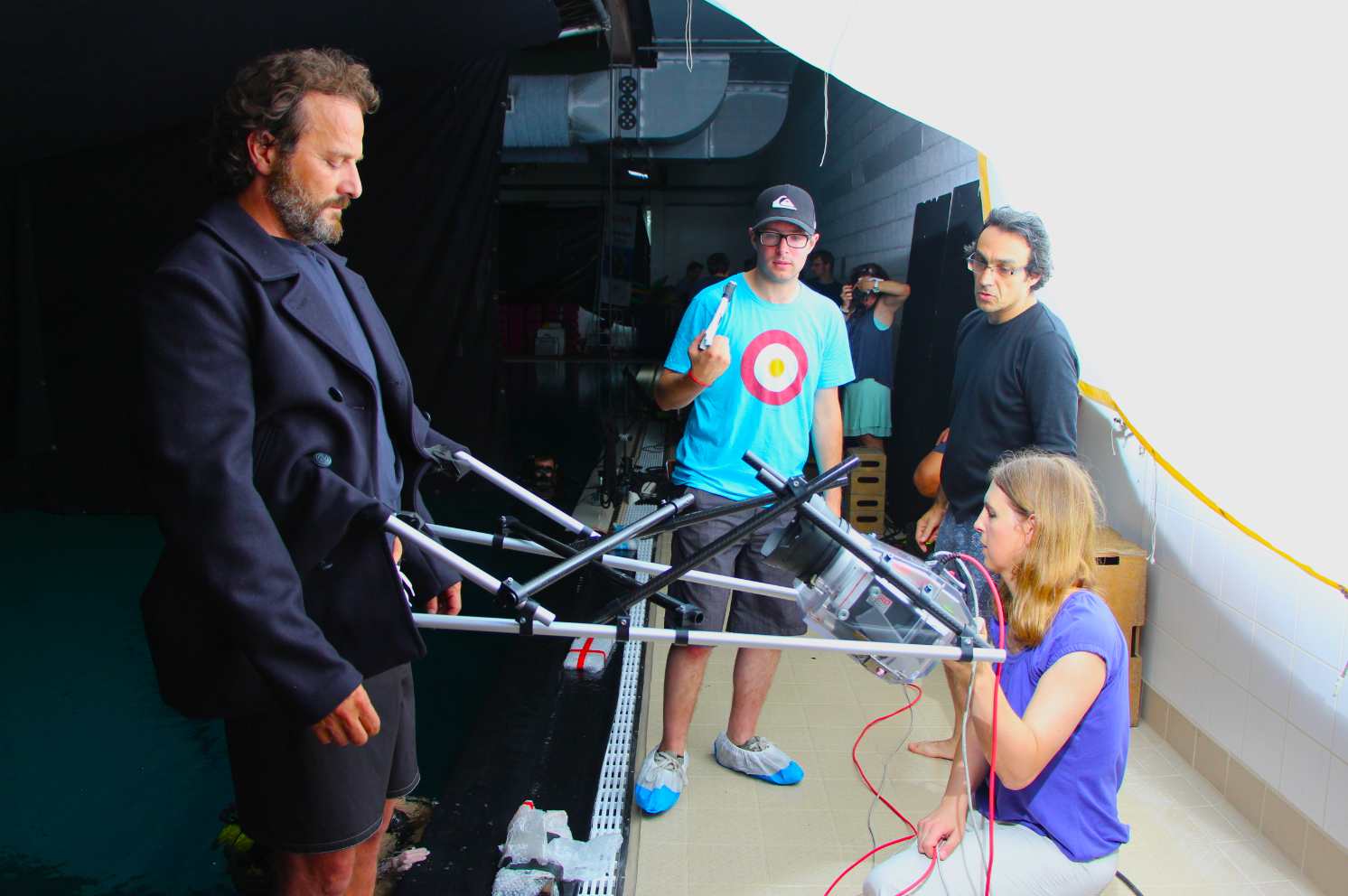 FACILITIES of our underwater stage :
ATTACHING POINTS :  Nearly 250.
ELECTRICAL POWER on site (de 16 à 128KVA).
INFLATABLE BOAT :  Zodiac, 6 persons.
CLUBHOUSE :  Bar / Restaurant. High quality thaï food. Or light food.
ROOMS :  From 40 to 180m² can be used as make-up room, press, VIP, studio, changing rooms, showers, toilets.
EASY ACCESS (ring west, exit 18) + free parking (+ 100 places). Door 2m x 2m.
TEACHING SCUBA DIVING :  VIP formula for actor / actress.
PROFESSIONAL UNDERWATER SUPERVISION and technical support (10 years of experience).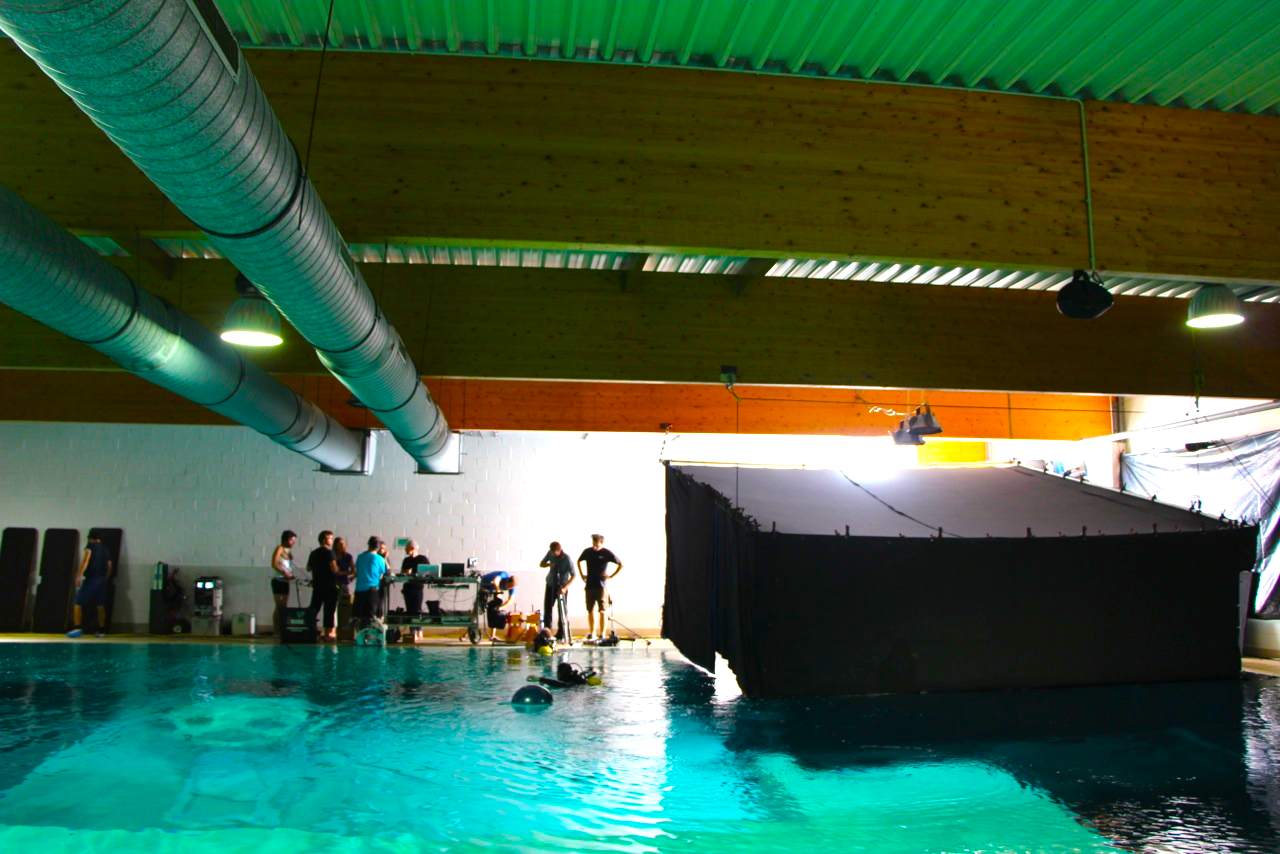 REFERENCES of our underwater stage :
* Commercials for Mc DONALDS, AXA, RENAULT, ...
* Telefilm of Stefan LIBERSKI with the french actor Jean-Paul Rouve "En chantier, Monsieur Tanner"
* Telefilm "Commissaris WITSE" for the TV channel Eén (VRT).
* Long film "Un heureux événement" of Remy BESANçON, with Louise BOURGOUIN.
* Fashion photos for the newspaper LE SOIR, supplement VICTOIRE.
* Musical Clip of the singer RAPHAEL, song "BAR de L'HOTEL" (september 2010) (see photo under).
... etc
+ plus all the others who ask to remain anonymous...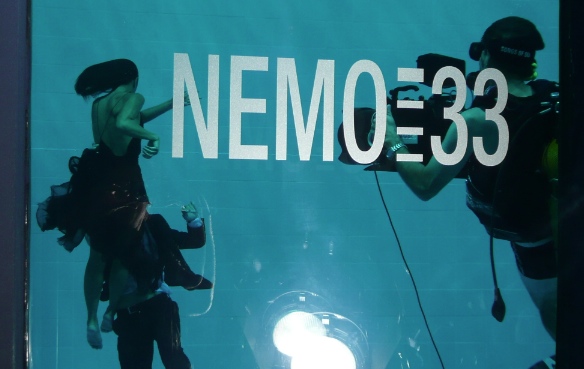 For any informations, please call Event at +32.2.332.33.34   or write to Mrs Anne CLAESSENS :  event (at) nemo33.com