Short overview - Events
Unique spaces in the world.  An original concept for events in Brussels
---
Events - Showcases - Business Lunch - Seminars - Receptions - Private parties - Product Launches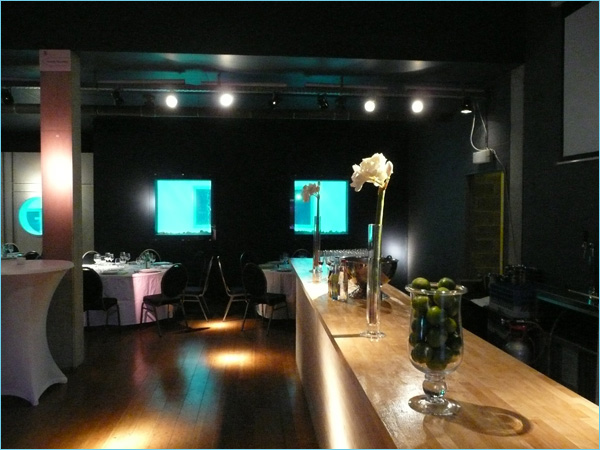 For any type of event, our modular spaces and our different activities will make your event unforgetable!  For societies, private, associations, group of friends, families, passionate, begginer or advanced divers... NEMO33 welcomes you the 365 days of the year and assists you with the logistics of your event:  Team building, incentives, workshops, product launches, seminars, cocktails, breakfast meetings, try dives for groups, conferences, birthday parties, video shootings...
Please note that we do not organize dancing events.
For events that include Trying Diving, it is necesary to reserve at least 15 days before to confirm the availability of our instructors.
NEMO33 has several rooms, of different sizes according to your needs :
Our exceptional pool (the deepest in the world!) : 320m² 
The Room "The Deco Chamber"  (or South Room, 233m²) its named after a real Decompression Chamber (1956) placed on top of its bar.
The Room: "The Yellow Submarine"  (or North Room, 180m²) with a real yellow submarine hanging from the ceiling.
The West Room ( 40m²).
The Bamboo Terrase  (250m²).
We take care of the logistics if you want to Try Diving (baptême de plongée), catering, room planning according to your needs... Everything is possible at NEMO33.
What to do?
Click on "TYPES OF EVENTS" to plan a first visit to our spaces.
Send us an  email and we will answer to all your questions :    event (at) nemo33.com
Contact us by phone : 02 333 38 35 (Monday to Friday from 10h00 to 17h00) to organize a meeting and come and see our available rooms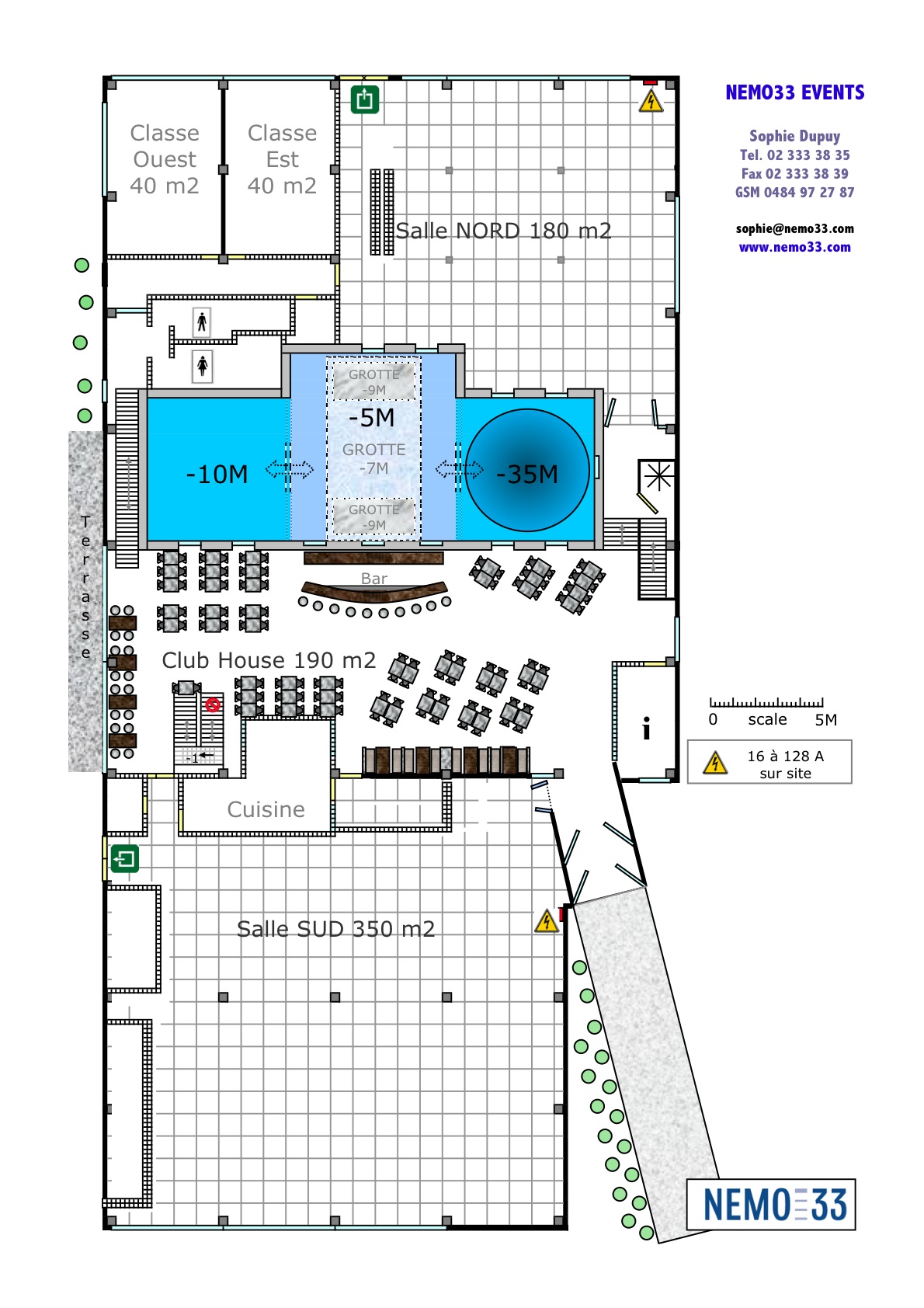 How to reserve ?
After agreeing with our offer, you can do the payment to the following bank account :
IBAN :  BE15  3100  2204  2530       BIC (or SWIFT) :  BBRUBEBB      company name: SPIRIFER sa.
Please include a communication note  "Date of the event and name of the society".
 Terms and conditions

The terms and conditions for organizing an event at NEMO33 apply to all type of events unless written and signed by the managing director of NEMO33.  You can download the file: 
CONDITIONS GENERALES