Cours de plongée SCIENCE of DIVING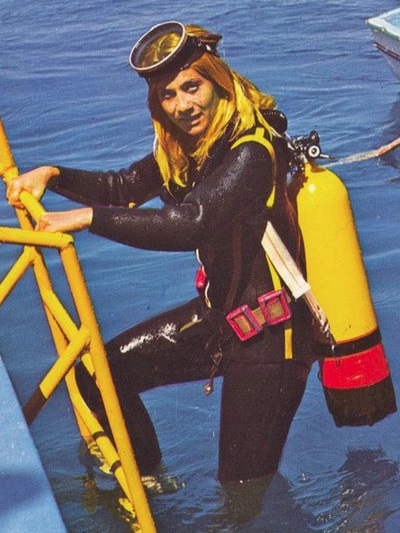 Si vous souhaitez enrichir votre savoir et élargir votre champ de connaissance en plongée, la formation "Science of Diving" est faite pour vous.



Cette spécialité, cours de plongée sans plongée, est une formation théorique approfondie reprenant la physique, la physiologie, la théorie de la décompression, le matériel et l'environnement subaquatique.



Des informations qui s'avèrent pertinentes et essentielles pour comprendre comment la profondeur et le temps de plongée peuvent affecter votre corps.



Le programme "Science of Diving" permet donc aux plongeurs de maitriser la situation en toute circonstance.






Prix :  185€ TTC *
* Ce prix comprend :  La formation SCIENCE of DIVING complète, la certification SSI et un BON de 25€ valable au magasin de plongée The DIVESHOP (situé dans NEMO33) pour vous aider à acheter le matériel de plongée dont vous rêvez. (Ordinateur de plongée, détendeur, shorty, ...)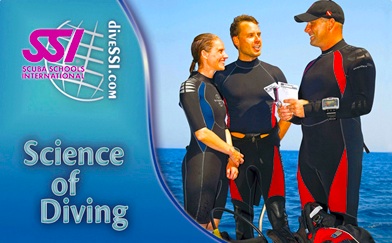 OBJECTIF = Mieux comprendre la plongée et vos limites.

DURÉE = 7 heures 30'
AGE = A partir de 15ans
PROFONDEUR MAX = NEANT car pas de plongée
PRÉREQUIS = Brevet  OPEN WATER DIVER ou équivalent
MATÉRIEL = NEANT car pas de plongée
THÉORIE = A préparer avant la formation. Livre inclus (UK)
QUAND = Voir AGENDA des FORMATIONS
GROUPE MAX = 12 élèves / instructeur
LIEU = Tout se passe à NEMO33

AVANTAGE = C'est la 1ère étape du brevet DIVEMASTER !
Inscription cours de plongée, envoyez un Email à :  dive (arobaz) nemo33.com
Vous êtes plongeur breveté, voyez la liste des autres cours de plongée SPÉCIALITÉS de SSI.
Vous êtes débutant et souhaitez APPRENDRE à PLONGER à Bruxelles ?